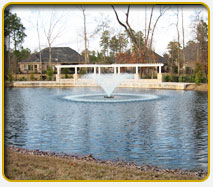 As our community matures, many residents may find it necessary to consider improvements or changes to their property. Some examples of the types of improvement or changes may include pools/spas, fences, roof replacement, exterior painting, tree removal, generators, solar panels, play equipment, windows, and major landscaping projects.

So that each owner's rights and values are protected, any new construction, remodeling with exterior exposure, demolition/ addition or replacement of any exterior feature must be reviewed and approved by the Architectural
Review Committee (ARC) prior to the start of any project.

The ARCHITECTURAL REVIEW APPLICATION FORM (ACC Form) can be found on the Royal Shores
Community Association website under DIRECTORS, ARCHITECTURAL REVIEW COMMITTEE. The ARC makes every effort to review and respond to each request in a prompt manner. As always, thanks in advance for your assistance in making Royal Shores a community of character and value.

Royal Shores Board of Directors



























On behalf of the Board of Directors, welcome to our community web site. Feel free to explore the features available to the public on this site. If you are a resident of our community, click here to log into the private side of the web site. If you have not been notified of your login name and password, please complete the Login Request Form.
REPORT FERAL HOG ACTIVITY TO KSA

HOW THINGS FUNCTION (GET DONE) IN KINGWOOD

Many Kingwood residents may not understand how governmental and quasi-governmental organizations operate in Kingwood. This is particularly true of residents who have moved from other areas of the country. Because Houston does not have zoning, we depend on deed restrictions, enforced by our community associations to restrict how property owners use their property. Another organization, Kingwood Service Association provides services to the entire Kingwood community. Click here for an attempt to clarify how things function and get done in Kingwood.
To our residents: If you are having any difficulty with your login password, please e-mail for help.
NEWS: